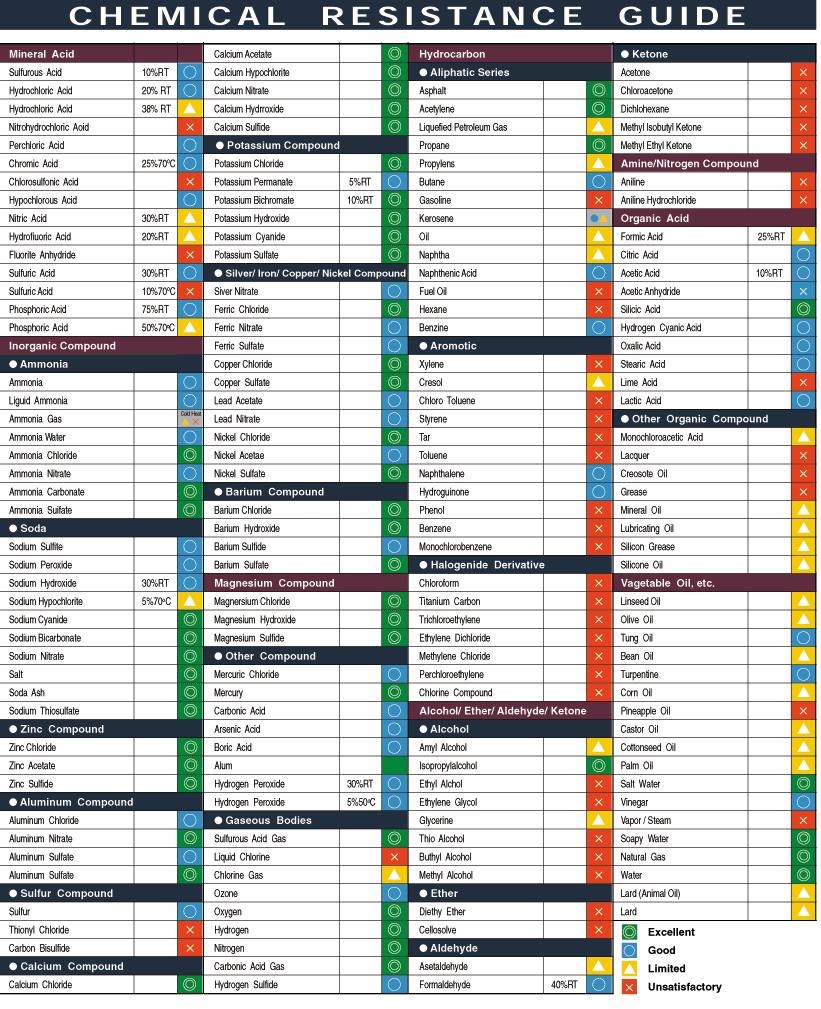 This guide has been prepared to assist the user in the selection of the correct hose for the application. The recommendations are based on the best chemical data available at the time of printing. This guide will be continuously reviewed and new information added as it becomes available. A material's resistance to the effects of a chemical depends not only upon the particular chemical, but also on other factors such as length of exposure, service temperature, pressure, fluid velocity, and the relative concentration of each component in multi-component mixtures. Therefore, no guarantee is expressed or implied.
The chemical resistance ratings for materials are based on pure material samples and may not take into account specific factors related to the material when used in a hose.It is also advisable that the product be tested under actual conditions.Before using any Zaisan's hose product with any chemical substance, the user must determine the suitability of the product for his/her intended use.The user assumes all risk and liability for the use of any Zaisan product with any chemical or other substance.



Due to continuous improvement in our products, we reserve the rights to amend specifications without prior notice.
---